The Life and Times of Angelika - Year 1
Welcome!
This website has been created for all the people who know me - my friends, family and aquaintances - to let them know that I haven't fallen off the ends of the earth... yet!

This website links you to my blogs which chronicle my experiences as I set forth upon this exciting and completely new adventure in my life!
As Henry David Thoreau once said: "We should come home from adventures, and perils, and discoveries every day with new experience and character."
My Blog and Photos
This website chronicles my 1st year in the Accelerated Program at the Newcastle University Medical school.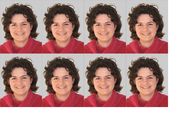 Latest News from My Life
To catch up on my new adventures in my second year of Medical School, where I tackle the clinical training in the NHS hospitals and GP practice, visit http://homdoc.4t.com.
Keep in Touch
And while you may know exactly what has been happening in my life (compliments of the blog) - what has been happening in yours?
So get typing and send me an email - so we can keep in touch!
The Old Website remains Alive and Well
Remember my "other" website from when I was still practicing in South Africa? Well, it hasn't completely disappeared, though it hasn't been updated in ages!
My aim is that once I have finished this latest "bout" of studying, I will get back into (hopefully) private practice, and then I will redo the old website to be BIGGER AND BETTER than before!
And for those of you who are interested, I've just discovered my homoeopathic Thesis online... it sure brought back memories! I am so glad those days of writing and rewriting pages and pages of notes are over! Check it out (if you are really bored or need a cure for a bout of insomnia) on http://hdl.handle.net/10210/961